Welcome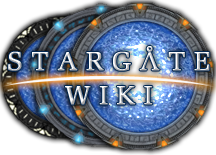 Jaffa, Kree!
Hello, SFH, and welcome to the Stargate Wiki! I've noticed that you've already made some contributions to the :$1 page -- thank you! We all hope that you'll enjoy our activities here and decide to join our community.
If you'd like to learn more about working with the nuts and bolts of this wiki, I have a few links that you might want to check out:
One other suggestion: If you're going to make comments on talk pages or make other sorts of comments, please be sure to sign them with four tildes (~~~~) to paste in your user name and the date/time of the comment.
If you have any questions, please feel free to post them in the Forum or simply ask me on my talk page.
Thanks, and once again, welcome to Stargate Wiki! — $3
Peter R 20:10, 9 July 2006 (UTC)

Greetings,
Welcome to Stargate Command. Your recent contributions are much appreciated, especially while many people seem to have been away for a while (including me), so well done for keeping it going. Looking forward to more.
--GingerM 00:39, 3 January 2007 (UTC)
Wraith feeding
It's just a theory of mine. -- Jaster 23:40, 21 September 2006 (UTC)
Licensing
Hi, SFH! Thanks for all the good work you've been doing here. I'm sorry it's been months (going on a year) since I've been able to participate much. I have a concern that the GFDL for this site is being mis-understood. Things that are published on this site are released under GFDL, so their future use may not be restricted in the way that Template:Stargatecaps requests. That means we will need to remove those images.  :-( Please see SGCommand:Copyrights and the copyrights information on the Central Wikia. As one of the more active current users, I hope you can help share this information and maybe help with replacement images that fit the guidelines? By the way, are you interested in being an administer? --CocoaZen 22:00, 29 October 2006 (UTC)
So, does this mean that the images from Stargate screecaps are to be removed, or the ones from them can stay? Because I gotta tell you, I've uploaded a lot of images from the DVDs using images captures, and if we have to remove those...well, we'll have to go through quite a few removals...-- SFH 22:26, 29 October 2006 (UTC)
Well, I understand now that you meant that we need to remove the images that are from Stargate screencaps. I went and counted, ant that is roughly 86 images...many of which are main images. Replacing those will take a while...But, to let you know, I take screen shots from image captures straight from the DVDs. Is that okay? -- SFH 22:46, 29 October 2006 (UTC)
As it says on the page about copyrights, the status of screencaps in general is still up in the air. You can follow-up to find out.
Stargate screencaps said they were for our use only. That violates the GFDL. So they cannot be used. I'm removing them now. Most of them are not being used, which should make the repairs easier, luckily. However, some were very widely used... oh well, they still violate the policy and keeping them has potential legal consequences.
Please do your best to understand the copyright policy. If you violate someone's copyright by posting things that you shouldn't, you could be legally liable.
Personally, I'd rather spend my limited time here contributing rather than cleaning up others' copyright messes.
--CocoaZen 21:11, 5 November 2006 (UTC)
I did remove the tainted images from their articles after you informed me, so as to make your job easier. As for the copyrights of screencaps, I'm putting all image upholding on hold until they get it sorted out (damn shame to), just got some new ones from Lost City, Part 2). -- SFH 22:11, 5 November 2006 (UTC)
Thanks! It is a pain. I'd like it settled either way, so we could give better guidance. I've put a stronger warning on the file upload page for now. Sorry about your new pictures.  :-( I just asked Sannse for more guidance on this. Thanks for understanding and for cleaning up some of the links. I've deleted all the images under that particular set. --CocoaZen 22:43, 5 November 2006 (UTC)
new tabs...
SFH - You may notice some extra tabs now on this Wikia's pages. You are now an administrator here. See Wikia:Help:Administrators' how-to guide for more information. Use the force for good!  :-) Enjoy. --CocoaZen 20:32, 18 November 2006 (UTC)
Wow. Thank you. -- SFH 20:47, 18 November 2006 (UTC)