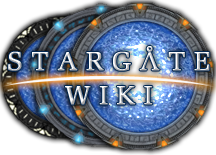 Jaffa, Kree!
Hello, BrentNewland, and welcome to the Stargate Wiki! I've noticed that you've already made some contributions to the Talk:Long-range communication device page -- thank you! We all hope that you'll enjoy our activities here and decide to join our community.
If you'd like to learn more about working with the nuts and bolts of this wiki, I have a few links that you might want to check out:
One other suggestion: If you're going to make comments on talk pages or make other sorts of comments, please be sure to sign them with four tildes (~~~~) to paste in your user name and the date/time of the comment.
If you have any questions, please feel free to post them in the Forum or simply ask me on my talk page.
Thanks, and once again, welcome to Stargate Wiki! — Jaymach (talk) (Contribs) 20:58, June 27, 2014 (UTC)
Categories
Edit
Could you please undo all the categories you changed since they are all wrong. The Abydonian category is a subcategory of Milky Way Humans so there is no need to add Milky Way Humans to that page. Same goes for the races. Please undo it. Lowriders95s10 (talk) (Contribs) 15:42, June 29, 2014 (UTC)
Hi Brent; first off, I'd like to thank you for contributing to the Stargate wiki and attempting to fix what you see as a problem area. I've had to undo a lot of your edits, but wanted to explain my reasoning; first off, for some of the categories that only had one page. These categories have been set up with the intent of pages being added in to them; I did most of them myself, and they exist as there are members of that race which simply don't have pages as of yet. Once these people are added to the wiki, the categories will make a lot more sense; I wanted to add them in peremptorily to make it easier for people in the future. Secondly, for the pages that I've removed the "Milky Way Humans" category, I've done so as the category for these races is already a subcategory of "Milky Way Humans" and it strikes me as wasteful to have this duplication. If you want to discuss this further, then please feel free to do so here and I will monitor and respond. Thanks again for contributing. —Jaymach Ral'Tir (talk) 15:27, July 5, 2014 (UTC)
Community content is available under
CC-BY-SA
unless otherwise noted.