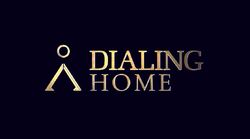 Dialing Home is a Stargate interview series, which premiered on the "Stargate Command" digital platform in November 2017.[1] The series is co-hosted by Christopher Judge & GateWorld's co-editor David Read [2]
Each interview is split into multiple segments, usually around 10-20 minutes in length. Most of the segments are only accessible for All-Access subscribers. Some of the interviews have extra, short segments. In this Water Cooler Chat they usually talk about some funny story from the shootings.
Interviews published so far
Edit
Image
Episode
Interviewee
Host
Release Date
1-2
Christopher Judge
David Read
November 17 & 24, 2017
David Read, host of the Official Stargate Podcast, kicks off the new Stargate interview series with a 2-part interview of Stargate SG-1's Teal'c: Christopher Judge. Teal'c's character development, behind the scenes stories, and Stargate SG-1 fans!
3
Joseph Mallozzi
David Read
December 21 2017
Join David Read as he discusses all things Stargate one-on-one with Joseph Mallozzi!
4
Ivon Bartok
David Read
January 12 2018
Ivon Bartok - Special Features Producer, Script Coordinator, and Director of the Kino Series - sits down with David Read in this all-new Dialing Home interview!
5-10
Ivon Bartok, Joseph Mallozzi
David Read, Kieran Dickson
January 20,22,26 &
February 1, 2, 2018
Joe and Ivon share with us Stargate stories and in-depth behind-the-scenes' anecdotes - as you have come to expect from Joe! Join David Read and Kieran Dickson as they ask Joe and Ivon the diehard Stargate fan questions! Joe and Ivon share some of their insights behind fan-favorite episodes, like "Window of Opportunity", stories about Stargate props, makeup and costumes, and some of their favorite stories about Stargate fans!
11-17
Alexis Cruz
David Read
February 10,17,24, 2018
David Read sits down with Stargate's Skaara, Alexis Cruz, in New York! Alexis talks about the Stargate franchise, being a fan of sci-fi, his audition for the role of Skaara, Stargate toys, his career, the Stargate movie premiere, being on set, making decisions for his family at the same time as production, Skaara, Klorel, his character's journey throughout Stargate SG-1, the pilot, tragic endings, working with the SG-1 cast, returning to Stargate SG-1, Ascension, being a fan of the series, memorabilia, and his legacy as an actor.
18-19
Christopher Judge
David Read
March 3, 2018
David Read sits down with Christopher Judge, Stargate's Teal'c! Chris talks about Teal'c's relationship with Bra'tac, SciFi allegories, developing his character, shooting "Bane", Teal'c's family, how he got into writing Stargate episodes and more!
20-21
Jay Acovone
Christopher Judge
March 10, 2018
Jay talks about working with Chris, auditioning for the role, the Stargate production crew, the Stargate pilot, attending conventions, playing a Goa'uld and more!
22-24
Tony Amendola, Carmen Argenziano
Christopher Judge
March 17 & 24 2018
The Mentors discuss how they got into acting, auditioning for Stargate, meeting Richard Dean Anderson, working with the Stargate cast and crew, pranks on the set, being a guest star on the show, the finale, emotional moments and the legacy of Stargate.
25-27
Cliff Simon
David Read, Christopher Judge
March 31 & April 7, 2018
Cliff Simon discusses his life's journey, the timeless nature of Stargate, what it's like to play one of SG-1's fiercest villains - Baal, playing Baal across multiple seasons, meeting Richard Dean Anderson for the first time, creative problem solving on set, the fun and familiarity of being a recurring guest star, what it was like filming the Stargate film Continuum as well as the cancellation of the series. Cliff also discusses his favorite fan interactions including meeting a miniature version of Baal at a convention.
28-32
Ben Browder, Beau Bridges
Christopher Judge
April 7, 14, 21, 2018
Beau Bridges and Ben Browder as they discuss their careers and early influences, the challenges of replacing a beloved character, the moment Christopher Judge and Ben first met, how they felt stepping onto the SG-1 set for the first time, the challenges and fun that can be had while on set, the privilege of joining the Stargate family, the realities of being a working actor, where Ben & Beau would have liked to seen their characters go in Season Eleven, how the perception of science fiction actors has changed from the 80s/90s to today, the importance of teamwork, how our current socio political climate would have affected future seasons, the impact that SG-1 has had on our servicemen, what it was like working with Claudia Black again after working together on another classic sci-fi series, the frigid filming conditions while shooting "Continuum" in the Arctic, plus dealing with LA's famous traffic.
33-34
Christopher Judge
David Read
April 21 & 28, 2018
Dialing Home continues the discussion with Chris Judge, reaching the midpoint of SG-1. Chris talks about working with Tony Amendola (Bra'tac), Michael Shanks leaving the show, favorite fan moments, the challenges of replacing a fan favorite character, the surprising influences that inspired the Season Six episode, "The Changeling," and what it was like on set filming during the events of 9/11.
36-37
Teryl Rothery, Paul McGillion, Jewel Staite, Alaina Huffman
David Read, Christopher Judge
May 5 & 12, 2018
Join the doctors of Stargate as they discuss the casting process, bedside manner, acting with prosthetics, joining a series midway, which doctor had the best on-screen death, the inclusivity of science fiction, the humanity of Stargate, fan response and one on one interaction, and much more.
38-39
Dan Shea
David Read, Christopher Judge
May 17 & 19, 2018
Stunt Coordinator extraordinaire Dan Shea stops by Dialing Home to discuss his journey to becoming a stuntman, the story of his first real stunt job, what it was like working with Richard Dean Anderson years before on MacGyver, his early days at Stargate, the unpredictability of the Jaffa suits, how Dan inspired Chris Judge to continue doing his own action scenes and stunts, what he's up to now, and, of course, the story behind his trusty wrench.
40
Dan Payne
David Read, Christopher Judge
May 25, 2018
Dan joins the conversation as we discuss the evolution of the Super Soldier, the many challenges of filming with prosthetics, the lasting legacy of Stargate, and fan response at conventions.
41-42
Gary Jones
Christopher Judge
June 2, 2018
Gary Jones joins us to discuss his early days in acting, how the wrong script accidentally got him a guest role on a TV show, the early days of Stargate, the moment he knew he was a fan favorite, the secret origins of his character's name, on set shenanigans, whether or not they took a prop as a keepsake, a guest appearance by stunt coordinator Dan Shea and the fascinating tale known as The Magazine Story.
43-44
Teryl Rothery
David Read, Christopher Judge
June 9 & 16, 2018
We discuss her first day on set, the surprise reveal of the role she initially auditioned for, a prank that Chris Judge may have taken too far, the evolution of her character, her eventual death on the show, and her last day on set. She also reveals memories of the late actor Don S. Davis, who passed away 10 years ago this month.
45-46
James Bamford
David Read, Christopher Judge
June 23, 2018
Stunt Coordinator James Bamford joins as we discuss the stunts of Stargate, traditional choreography versus BamBam's style, behind the scenes anecdote's from some of Stargate's greatest fight scenes, Chris Judge's perspective on working with him, training Rachel Luttrell for Stargate Atlantis, proving himself as an action director, working with editors, raising the bar for action scenes in Stargate, and dissecting that amazing building jump in "Vegas!"
47
Rick Worthy
David Read, Christopher Judge
June 30, 2018
Better known as K'tano, Rick Worthy left a lasting impression in the minds of Stargate fans and Rick is here to share his experience of bringing that character to life.
48
Jewel Staite
David Read, Christopher Judge
July 7, 2018
Jewel Staite sits down with the Dialing Home crew to discuss her time playing an alien and a doctor on Stargate Atlantis, how Bill Nye got her kicked out of a bar, and why she loves the Stargate community.
49
Dan Shea, James Bamford
David Read, Christopher Judge
July 14, 2018
Stunt coordinators are often the unsung heroes of any production. This week on Dialing Home, we are joined by Stunt Coordinators Dan Shea & James "Bam Bam" Bamford as we discuss the thrills, spills, and chills of being a stunt performer. Topics include favorite stunts, doubling for someone who doesn't look like you, challenges and close calls, and more!
50
Paul McGillion
David Read, Christopher Judge
July 21, 2018
We discuss the strength of the fandom, Paul's first time on set with Jason Momoa, his transition from guest star to featured, his chemistry with David Hewlett, and his reaction to the shocking (and much discussed) revelation in SGA 3.17, aka "Sunday".
51
David Nykl
David Read, Christopher Judge
July 28, 2018
This discussion includes the origins of his character, his relationship with David Hewlett and Joe Flanigan, the strength of the fandom, and the abrupt cancellation of Stargate Atlantis.
Note: All descriptions were provided by StargateCommand.co.
References
Edit
External links
Edit
Community content is available under
CC-BY-SA
unless otherwise noted.